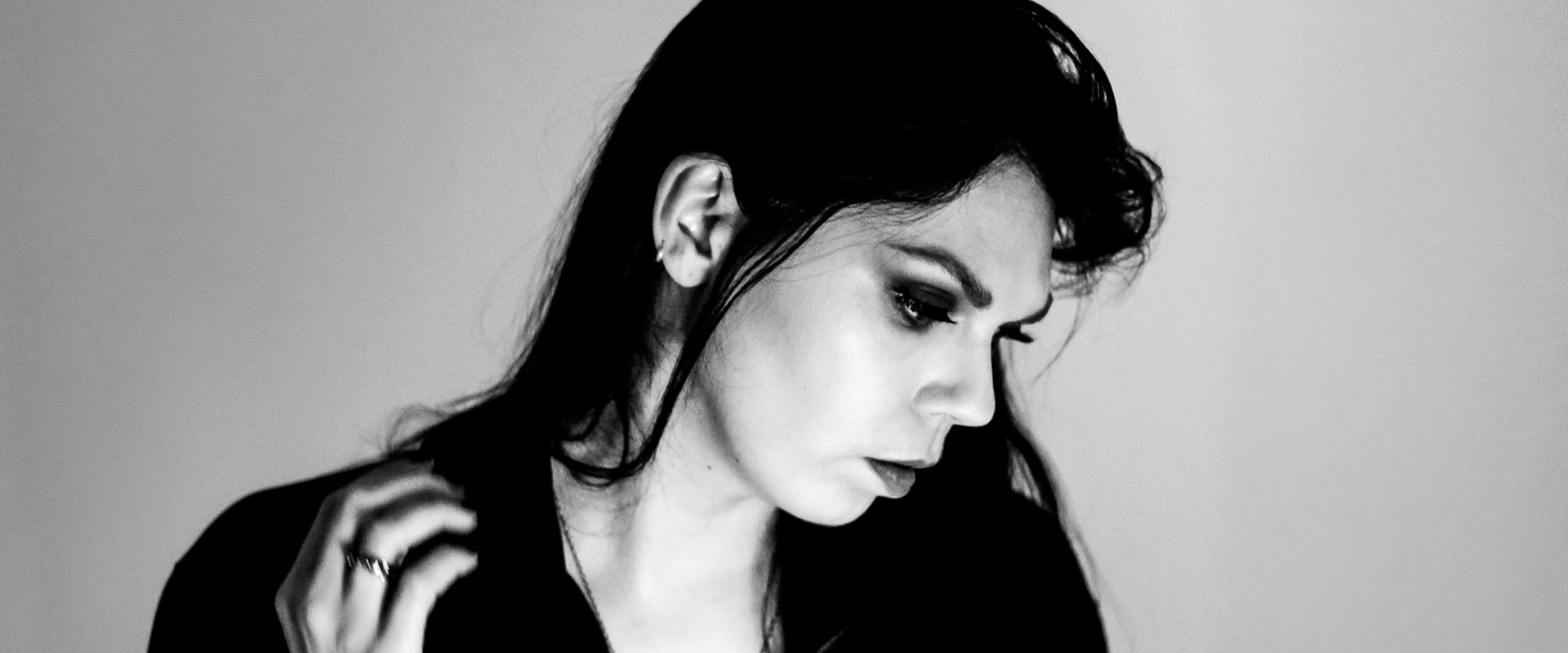 A.A. WILLIAMS / KALANDRA + Lys Morke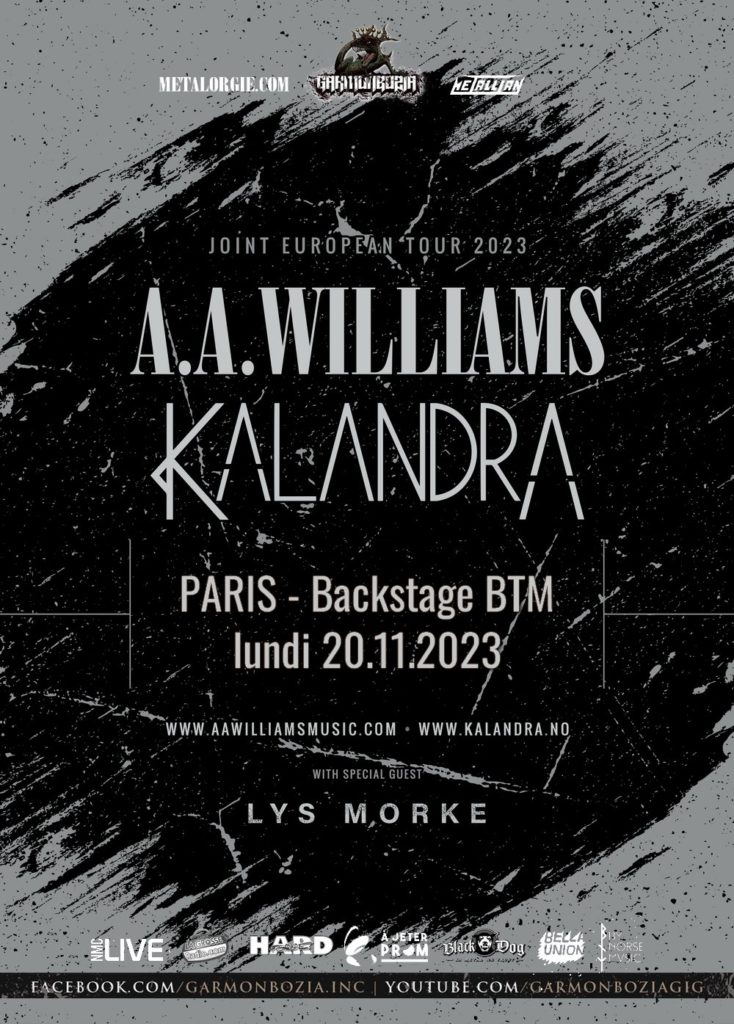 Concert Dark / Metal
Lundi 20 Novembre 2023 - 19h00
O'Sullivans By The Mill, 92 bis bd de Clichy - Paris
GARMONBOZIA présente A.A. WILLIAMS / KALANDRA + LYS MORKE
Décrivant sa musique comme du « Death Gospel », A.A. WILLIAMS écrit et interprète des chansons sombres et profondément atmosphériques avec une voix texturée à la guitare, au piano et au violoncelle. Musicienne de formation classique avec un goût pour « tout ce qui est lourd », WILLIAMS englobe des influences Post-Rock, Folk, Gothique, Metal et classiques dans sa musique.
Après avoir performé en tête d'affiche à l'emblématique Queen Elizabeth Hall de Londres, juste avant la sortie de son nouvel album « As the Moon Rest », WILLIAMS effectue en 2022 et 2023 sa première tournée en tête d'affiche.
A.A. Williams sera de retour en France, après un passage remarqué cet été au Motocultor Festival, pour une série de concerts qui la fera de nouveau passer par la capitale. Elle partagera cette fois la tête d'affiche avec KALANDRA. La première partie sera assurée par LYS MORKE.
Mené par quatre musiciens norvégiens et suédois, KALANDRA est un groupe qui puise ses racines dans la folk nordique mélancolique, tissant des mélodies éthérées dans des paysages musicaux envoutants.
Formé au début des années 2010, le groupe a passé une décennie à créer son propre son, en construisant son propre studio, tout en faisant des tournées et des premières parties pour des groupes similaires comme Gåte, Seigmen, Wardruna et Eivør.
En 2020 sort « The Line », leur premier album, via le label By Norse Music. L'album est un voyage vers l'introspection, les sentiments d'émerveillement, de colère, de perte et d'acceptation de la vie et du monde qui nous entoure.
Depuis leur studio d'Oslo, les membres du groupe ont créé la musique pour la série HBO « Beforeigners » et ont sorti leur deuxième album « Kingdom Two Crowns : Norse Lands Soundtrack (Extended) » en 2022, tiré de la bande-son complète de la série de jeux éponyme.